Property Details
Available! Apply for this property now!
Apply Online or call us at (513) 842-RENT
3927 Hazel Ave
Unit: 2, 2nd & 3rd Floor
Neighborhood: Norwood
1700 Square Feet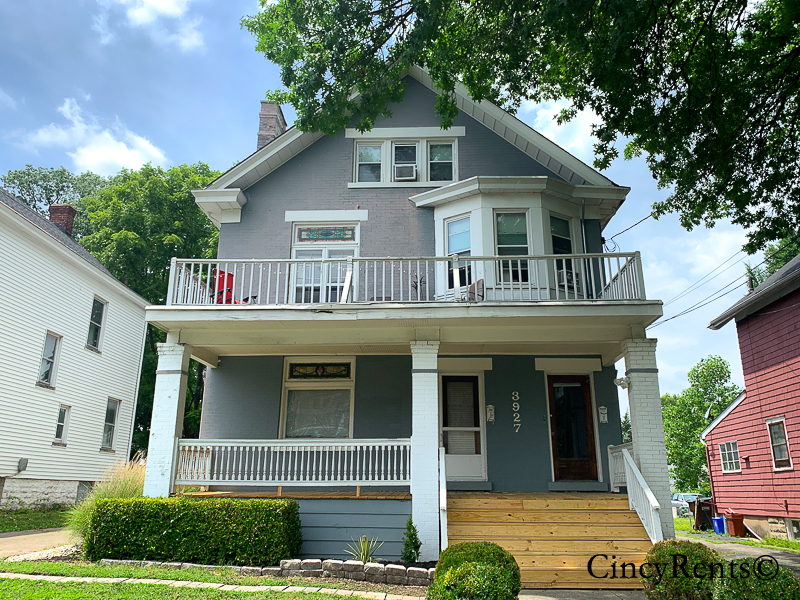 Remodeled kitchen and bathroom. Gas stove, microwave, refrigerator, dishwasher, free laundry, and a/c included. Large basement for plenty of storage or work out room. Apartment is on the second and third floors. Each of the 3 bedrooms are very large. There are also two big common rooms (can be used as two living rooms or a living room and dining room). Previous tenants had a pool table in one of these rooms. Low energy bills. New high efficiency gas furnace. New air-conditioning unit. New windows. Walking distance to Xavier University and Rookwood Commons. Short drive to Clifton / UC. I (the owner) recently lived in this unit for 4+ years. You will be very comfortable here.Owner pays for trash, water and sewer. Tenant pays for gas and electric.
Details:
Bedrooms:
3
Bathrooms:
1 Full, 0 Half
Rent:
$1,295.00
Deposit:
$1,295.00
School:
Norwood
Other Fees:
$40.00
(Application Fee)

Type of Heat:
Forced Air
Heat Covered:
No
Gas Covered:
No
Water Covered:
Yes
Electricity Covered:
No
A/C Type:
Window Unit
Flooring:
Carpet
Fireplace:
None
Parking:
On Street
Washer & Dryer:
In Basement (Free)
Dishwasher:
Yes
Lawncare:
Not Included
Dogs:
Dog's Weight:
Negotiable
25lbs
Cats:
Negotiable
Other Pets:
No
Minimum Pet Fees:
$150/$30
Interested in this property? Contact Cincy Rents at (513) 842-RENT to set up a showing.
Photos: